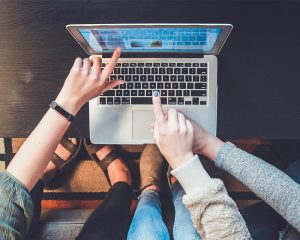 Kumulus has expanded its presence in the US with the opening of an office in Houston Texas. This office coupled with a US based helpdesk service has been established ahead of the formal launch of its Kumulus ATOM Cloud Workspace in the US.
The Kumulus ATOM Cloud Workspace is a Cloud Desktop solution for Managed Service Providers (MSPs) and Independent Software Vendors (ISVs) that need to deliver a Windows based desktop solution for their customers. Supporting both traditional Microsoft Remote Desktop Services (RDS) and the modern Azure Virtual Desktop (AVD), ATOM provides a seamless and secure solution for remote work and digital transformation.
"We are thrilled to bring ATOM to the US market, and are offering Managed Service Providers the flexibility to choose between fully managed and self-managed Cloud desktop solutions," said Scott Bechtold, Kumulus Vice President of US Sales and Alliances. "With ATOM, organizations can increase productivity, enhance security and reduce costs through our managed solution which eliminates the need for hardware and IT infrastructure support, or they can opt for a self-managed solution with customizable options to suit their specific needs."
The fully managed solution offers a range of features, including automatic software updates, remote device management and 24/7 support, making it a comprehensive solution for organizations looking to move to the Cloud. The self-managed solution provides scalability and customizable options, allowing businesses to tailor their cloud desktop environment to their specific needs.
"The continued growth of remote working and the desire for organisations to transition their capex infrastructure to the Cloud has fueled the need for fast, efficient, secure, and reliable Cloud desktop solutions," Guy Rowson, Founder of Kumulus, continued. "ATOM gives IT service providers the perfect solution to deliver enhances remote work capabilities for their customers, while also streamlining IT management and reducing operating costs."
 Kumulus is the ideal partner for MSPs looking to offer their clients a safe and reliable Cloud desktop and infrastructure solution. In addition to having one of the most rewarding partner programs in the channel, partnering with Kumulus helps MSPs enhance their service offerings and provide their clients with the peace of mind that comes with a secure and reliable Cloud desktop solution.
Are you an IT provider that's looking to deliver simple, secure, and reliable Cloud Desktop services? If so, contact us to discuss how we can help to deliver a Cloud Desktop solution for your customers.